Discover more from LIFE with ROCKY
A newsletter about my journey in life through acting, painting, writing, and everything in between. By Racquel John.
"I need to be by the ocean."
A much-needed birthday getaway trip to Miramar Beach, Florida, and a collection of photos that captured the moment.🌊
I had a vision one day while I was meditating that I was on the beach. The sand was white, the water was clear, the sky was overcast, and the waves crashed. It was music to my ears. As I stood in the water, I could feel everything. A divine connection and a covering of peace that I had never felt. Bridging the gaps, pulling me closer, and aligning me with everything. When I came out of my meditation, it was clear I needed to be by the ocean.
Immediately I knew what beach I wanted to go to — Destin. My search for Airbnb began. I couldn't find an Airbnb in Destin that had beach access, but I did come across a place in Miramar that was five minutes away from a beach. Instagram is a reliable source to see if a place looks as good as it does on Google. Many travelers made IG Reels and took plenty of photos of the area. Everything I came across was absolutely beautiful, so I booked the place.
I arrived in Miramar around 5 pm. The perfect time to go to the beach, but there was a storm. The app said it would only storm for an hour, so I got food, took my things to the Airbnb, and relaxed until the rain stopped. Luckily, it did stop when it said it would. I excitedly grabbed my things and headed to the beach.
Once I got to the beach, I couldn't believe what I saw. It was exactly what I saw in my vision. It was surreal, from the sand to the sky, to the clear water, the waves crashing, and the energy of the atmosphere. My inner child came out and couldn't contain herself; she was so excited to be there. I rolled out my blanket and sat down, staring at the ocean, giving God thanks. God is so amazing. This planet is amazing. What He created is so beautiful that it brings tears to my eyes. My heart and soul felt so full that I felt like I was having an out-of-body experience. For me, to have a vision and then to experience it in physical form is wild.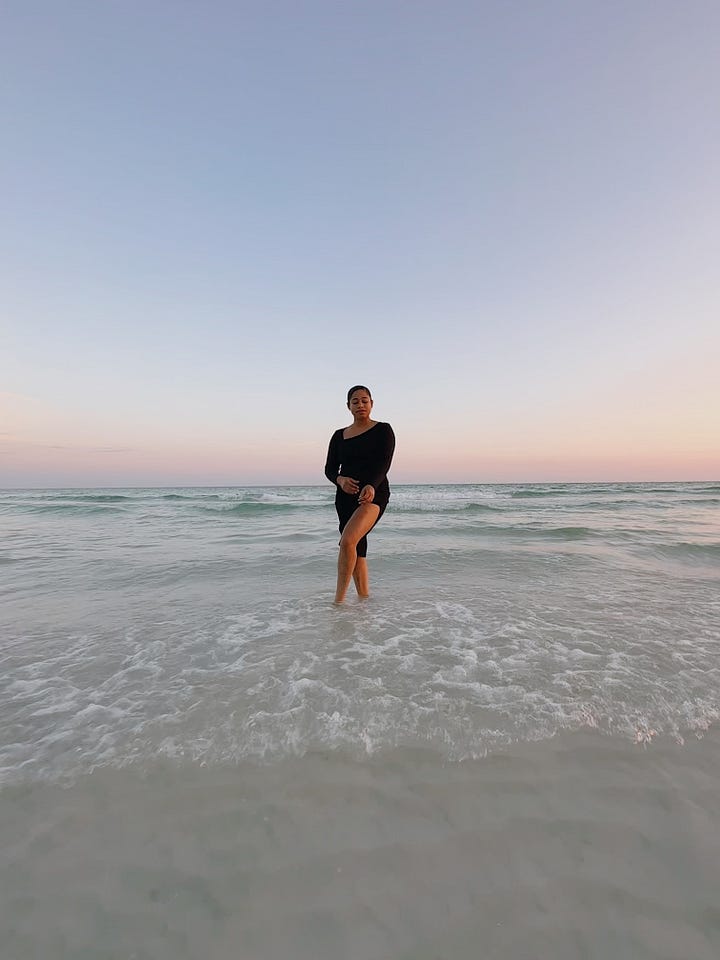 I'm in a season of honoring myself and what I need. Since a little girl, I've cried every birthday, but this was the birthday I didn't cry. I felt at home, at peace, present, and full of gratitude. I genuinely and excitedly welcome this new chapter of my life. This is my New Year, and it will be better than before because I am on a mission to honor me.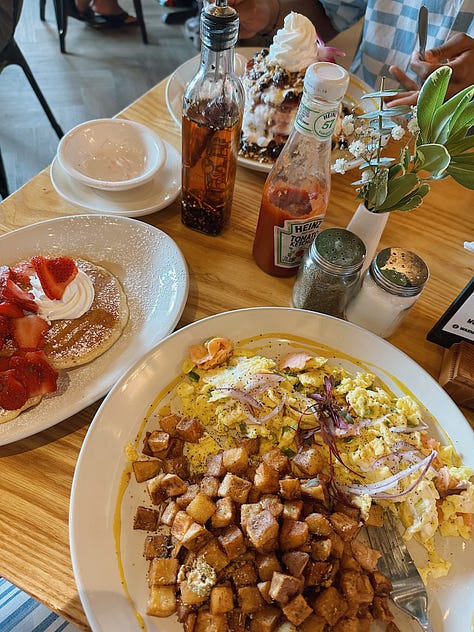 Remember to keep living life with a smile.
💭 Share your thoughts in the comment section below.
📧:RacquelBiancaJohn@gmail.com